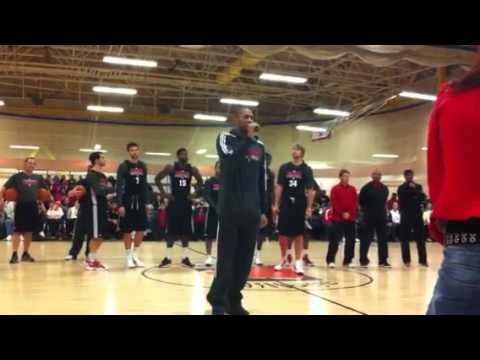 Raptors Basketball really didn't feel like it had genuinely returned to Toronto until Friday night, when the team connected with hundreds of enthusiastic fans at the team's annual Open Practice.
Bookeneded by speeches from Jamaal Magloire and head coach Dwane Casey, fans were given some behind-the-scenes access to how the Raptors will get loose and ready for the grind of a compressed 66-game schedule this season.
But this event was truly about the interaction between players, coaches and fans. With autograph signings, photo ops, a few interactive drills during the scaled down practice session plus appearances from the Raptor and the Dance Pak, there was plenty to take in at the team's first public event of the season.
For more from the Open Practice, check out our Facebook Page, Twitter feed and YouTube channel.