Jonas Watch continues with a weekend that's featured more impressive play from the Raptors draft pick and a look at a different side of the 19-year-old.
Friday was all business, as Valanciunas led the way for Lietuvos Rytas with 18 points and seven rebounds in an 85-67 Lithuanian league win over Pieno zvaigzdes. May you geek out as much as I did at his ability to run the floor at the 1:50 mark of the highlights below.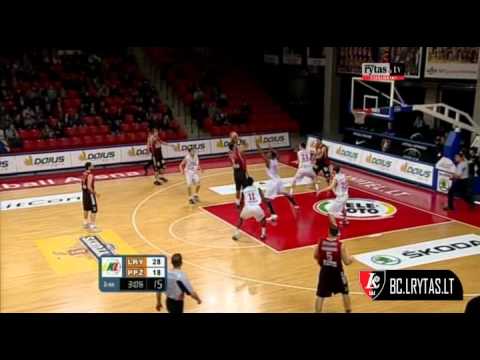 The LKL then held its All-Star Day today (no lengthy break here), where Valanciunas captured Most Impressive Player honours for the actual All-Star Game with 25 points, 13 rebounds and six assists.
Thanks to the always informative Simonas Baranauskas (@LithuaniaBasket on Twitter) for the pics  and video below, it seems like Valanciunas also managed to squeeze in more costume changes than Madonna at the Super Bowl and got in just a little less dancing. We may need to get Vanilla Ice back to ACC next season.

(Jonas dressed as an elderly man, or possibly Gandalf the Grey)
(Jonas dressed as an LKL ref)
Memo to Kevin Durant, the bar's been raised for next season in Houston.
The Toronto basketball flavour didn't end there however, as former Raptor Sonny Weems captured the Most Impressive Player award for the opposing team made of LKL foreign players — an award for which he reportedly won a fridge. You read that correctly. Weems also capped the day's events by winning the league's dunk contest,  with a dunk from the free throw line to clinch it.