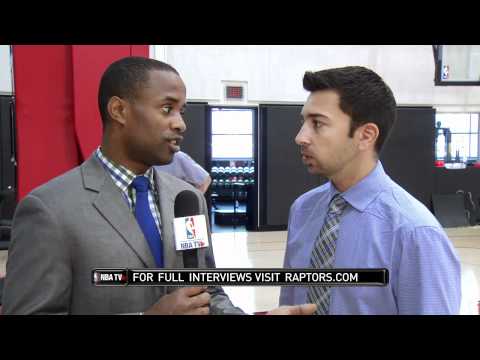 Return To Draft Central | More Workout Recaps: Day 2 | Day 3 | Day 4
The Raptors pre-draft workouts got off to an intriguing start on Tuesday, with a pair of highly-ranked point guard prospects putting their skills on display in Toronto — just not against each other.
In the morning session, UNC point guard prospect Kendall Marshall was front and centre in a workout that featured only one other potential lottery selection in wiry, but explosive Washington forward Terrence Ross. Possible picks with the Raptors' two second-round selections in Norfolk State centre Kyle O' Quinn, Georgetown teammates Hollis Thompson (F) and Henry Sims (C) along with Pickering native Devoe Joseph (G) rounded out the group.
Shortly after those players left the floor, 22-year-old Weber State product Damian Lillard, who appears to be the first point guard off the board ahead of Marshall in most mock drafts, held a short, private workout with Raptors team officials.
Watch full post-workout scrums from Marshall, Ross, Lillard and Joseph in our latest video playlist. Get details on today's workout participants and reaction from Raptors executive VP of basketball operations Ed Stefanski below.
First Session
Second Session