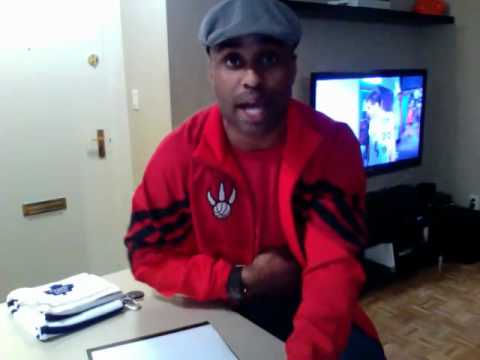 Great team effort from the Raptors tonight as they bounce back from two straight blowout losses with a much-needed 106-89 win. There were some brilliant performances and contributions up and down the lineup, but our #RTZ Tweet Of The Night winner @MitchMatch had one specific player in mind for the Raptors' top performer.
Amir's outstanding game with 18 points, 13 rebounds and three blocks was on the minds of many taking part in our nightly #RTZ Chat. Here are the best of the bunch from Friday's win…
Top 10 #RTZ tweets – Raptors vs. Wizards

@_Up_n_Adam: The sense of urgency is the marked difference this game. Guys diving on the floor for lose balls. #raptors are fighting to win this 1
@readingthebook: Winning at the half! What energy, what aggression, what pounding of the rock, what d….no, it's just playing the Wizards
@RyanJHTurvey: The @raptors play so much better when @IamAmirJohnson puts his stamp on the game.
@kingkadakia: Amir Johnson is gonna be controlling the highlight reels tomorrow morning!!
@RyanOnBoard: Win or lose, let's just call it what it is: welcome back@IamAmirJohnson! Double-double, energy, hustle
@JDBunkis: Congrats to @IamAmirJohnson on his fifth double-double of the season. Quiet the doubters.
@__theNbomb: looks like the @raptors bench is key tonight for us to get the W !@IamAmirJohnson barbosa and linas !!!
@EmNordy: Pizza chant at the ACC, first time this year!
@awadecircus: A GREAT WIN by the Raptors! Love the double digits all across the board and the domination on the stats sheet.
@MegiMK: Let's hear it for Jose Calderon. Big game tonight. Big part of Amir's success as well. Love.
 – Natasha Alibhai (@rtzfans)
Follow the @raptors on Twitter and join in the chat on game nights using #RTZ