The Raptors have suffered their first major injury of the season and it's of the absolutely heartbreaking variety.
The Raptor — widely considered to be the best mascot in all of sports — ruptured an Achilles tendon last week during Training Camp in Halifax, meaning we likely won't see his high-flying antics for the entirety of the 2013-14 season.
News of the injury spread rapidly on social media, with fans sending their well wishes…
The news also resonated with the team, as head coach Dwane Casey spoke about it at the end of his post-game news conference on Wednesday (at the 3:00 minute mark).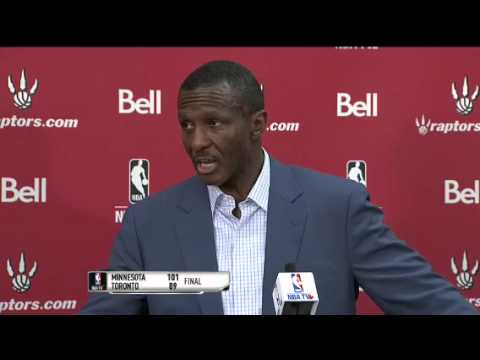 Best takeaway from that clip? "The Raptor will be back."
Much more on this to come, including plans on who could stand in for (but NEVER possibly replace) the fan favourite for almost two decades.
Send your well wishes for The Raptor in the comments section below, or reach out to him @the_raptor on Twitter.