Nostalgia triggers those 'I'll never forget' moments and looking back on my time with the Raptors organization, some of the best ones were formed when fans were able to interact up close and personal with their idols. They realize that the monsters on the court are just like the rest of us with their drives to get where they are, constant cravings for Ma's macaroni and cheese or their guilty pleasure of country music (Can you guess what current Raptor falls into the boots and hearts category?).
One of the ultimate fan interaction events with secrets leaked just like the ones above, is the All Access series powered by Real Sports. On a day where some more 'remember whens' are brewing, having Rudy and DeMar join us for the latest Q&A, let's take a look back at some of the reasons we keep packing the house with fans.
The wall of fame at Real Sports Apparel takes us back to 2009 when it all began. First victims? Hedo Turkoglu and then rookie DeMar DeRozan. From Chris Bosh, Jose Calderon and the first Canadian to play for the club, Jamaal Magloire, an impressive number of Raptors put aside their court game for a moment to join us in the hot seats.

Over the years there have been some standout moments. Let's see who takes some of the top nods…
Most Valuable Player: DeRozan takes MVP with today's appearance totaling three (four if you count the time that he crashed the party incognito to ask Amir Johnson a question during his AA with Leandro Barbosa).

Raptor Most Likely to 'Bust A Move': A little pregame on-court shuffle is a common NBA sight these days but Sonny Weems took his talent to the cameras when asked by Kid Raptor if he could teach him how to 'Dougie'.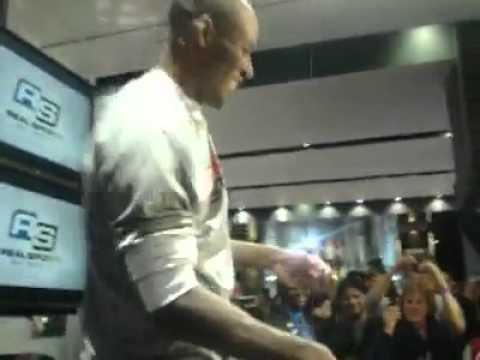 Mobile Users: Click Here to Watch Video
Cutest Co-Stars: We started the chat with one member of the Evans clan but ended up with four when his family came to support pops.

Funniest Raptor: This question comes up often when we banter about player personalities. Landry Fields and Quincy Acy gave the nod to the rook at the time.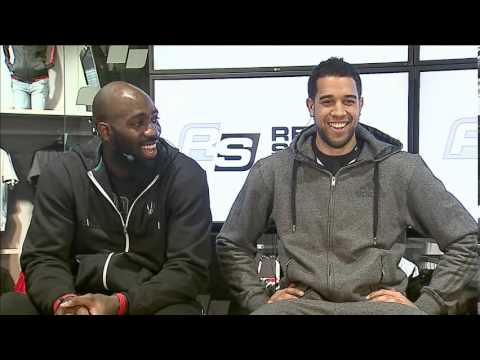 Mobile Users: Click Here to Watch
Biggest Team Player: Jonas could very well take this category too with his 'support' of Terrence after winning the dunk title.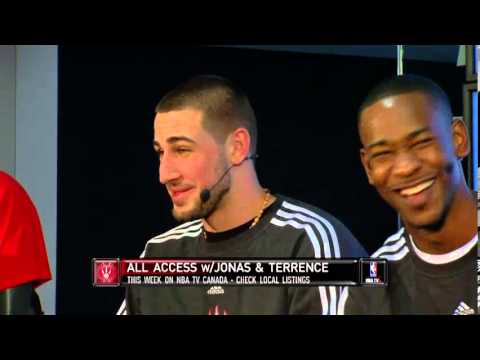 Mobile Users: Click Here to Watch Video
A big thank you to all of the fans who have joined us over and over again, some of you making the trek to every event!
You can catch more highlights over the years on Raptors.com, and tune in to NBA TV Canada next week to see what goes down today.