Trends come and go. Some are just plain legendary and some are legendary for their laughs. Think of that prom picture of you framed on your parents mantel.
Our fashion flare came from our idols and if you grew up in the 80's and 90's, some famous NBA standouts may have been the trendsetters. Maybe you rocked the short shorts while channeling Jordan out on your driveway, or ate your PB&J sandwich/ wrote a test/ took swimming lessons/ played Mario Kart/ walked the dog all while getting the power from your double white wristbands.
And if you convinced your ma and pops to get the High Top Fade WITH side details then you're MY idol. Rad.
But one trend that you just had to leave to the pros (or your father) was the NBA moustache. The Bigotito. Fu Manchu. Did you see that form from the guy with the handlebars? Look at the duster on that PG! And if it's a goatee for three, does it count?

NB80's sums up the seriousness of the throwback 'stache: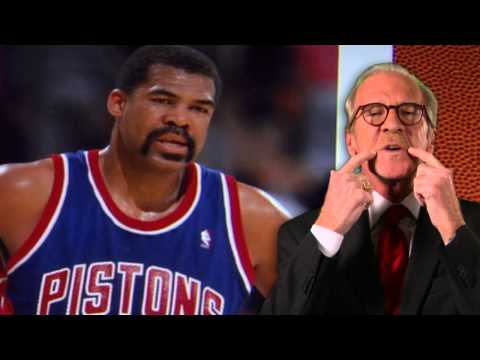 The Toronto Raptors franchise came onto the scene after the Moustache Minutes of the 80's but there were still a couple of Tom Selleck lookalikes lingering.
The one that comes to mind is mean muggin' Charles Oakley. He modernized his 'stache with the Raptors but was going high top AND MO with the Knicks here in the late 80's.

And as November drops in, the Movember wave begins and men dedicate their upper lip to raising funds and awareness for Men's Health. Over the past couple of years, players such as John Lucas III and currently Steve Novak joined Team MOple Leaf Sports and Entertainment, along with members of the Toronto Maple Leafs, Toronto FC and Toronto Marlies from the MLSE platform.
John Lucas III had it in his genes when he took the Movember pledge.

And just crossing the start line, I guess Steve has the task of picking his weapon of choice!

You can support Steve this month and his fellow 'stache growers and donate to Team MOple Leaf Sports and Entertainment.
And now I moustache you one more question… how's your Mo' growin'?