Yesterday the game night buzz was back. The familiar inhale of popcorn as you hit the concourse, the familiar squeaks of go-time shoes on the court and the familiar soundwave of amped up fans turning the noise meter up once again. It felt pretty good, eh? But there was one familiar missing. And from the reaction within the game night realm, it was really missing.
It was announced that the Raptor will be taking some time off to recuperate from a heartbreaking Achilles injury that he suffered at Training Camp, which means the antics of our ever so popular friend will be on hold until he's healthy.
The incredible impact that he has on Raptors Nation has been evident since the very beginning and he wears the year '95 proudly on his chest. It has always been his turf and his passion has won him the praise of being the best mascot in the sports world. I mean, think about when you see him, you kind of forget about everything else for a minute or two.

So let's throwback to why Raptor is exactly that, simply the best.
He's an absolute fan favourite. I've asked young fans many times who their favourite Toronto Raptor is and they answer, 'The Raptor.' But it's not just the kids that adore him. He wins the respect of a spectrum of people. I mean, look at some of his closest friends.

He sets the pulse of game night, controlling the 20,000 Raptor goers waving red and black from their seats and a good laugh is always anticipated. We all remember the viral video of his mid game snack.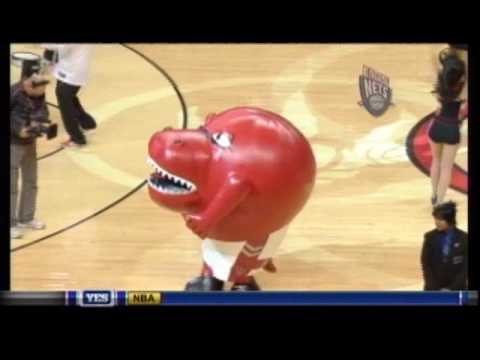 He's got the charm, he's got the swagger. A ladies Raptor? Well you be the judge.

He has the superhero abilities to transform into a variety of Raptor visions and is a role model to mini Raptors that want to be just like him when they grow up.


And he never stops working at his craft, getting advice from some of the top athletes.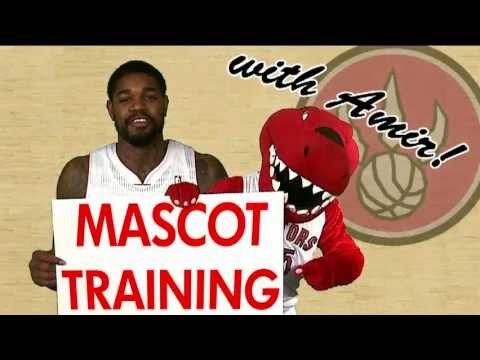 You know, through all of his fame he's still a humble guy. No private jet needed. I've taken the subway with him a few times to events.

And in the hardest situations he knows how to make life a little lighter for just a moment or two.

He has a wildly witty personality, endless energy, a multitude of tricks and passion like nobody else. Some days I forget he's not human. And from the sincere drop of hearts from fans about the news, the feeling is mutual. Irreplaceable he is, that Raptor. Looking forward to the return of his unmatchable spirit within the walls of ACC.
Leave your wishes for the big guy by tweeting @the_raptor.