'Happy home opener' and 'Happy Halloween' tend to do a creepy crossover at the kick-off of every Raptors season. High-fiving the Bride of Frankenstein and a Werewolf wearing Raptors gear on the subway post game did happen. I wouldn't argue his point if a vampire licked his lips of blood and said "Vut? It's Raptor Red." And as I take you through some fang-tastic nostalgia, feel free to moan at my witchy wordplay but for your own good, whatever you do, don't fall asleep. (A Nightmare on Elm Street -1984)
Let's remember the ghoul times.
I see dead people. (The Sixth Sense – 1999)
We all recognize and admire Amir's involvement in Toronto culture, but would you recognize him as a Zombie? Last year he limped through the streets of Toronto in the Zombie Walk. Fear Amir.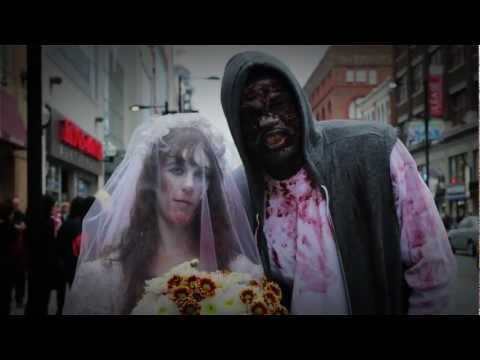 And he was at it again this season with an entire NZA (National Zombie Association) crew.

Here's why we stopped traffic at Yonge-Dundas Square…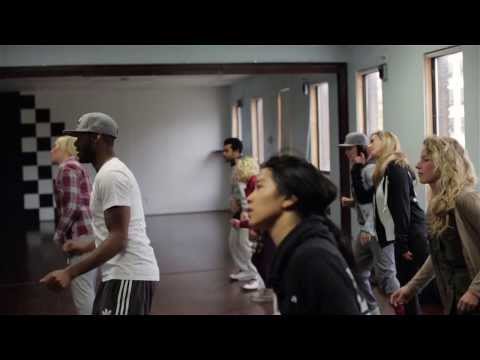 Be afraid. Be very afraid. (The Fly – 1986)
We climbed out of coffins and brushed off the cobwebs while I was on the Dance Pak with MJ back in 2006 and again in '09.

I mean, we all go a little mad sometimes… haven't you? (Psycho-1960)
So did this next crew, in a slightly different way. So it wasn't Halloween, but it sure could have been.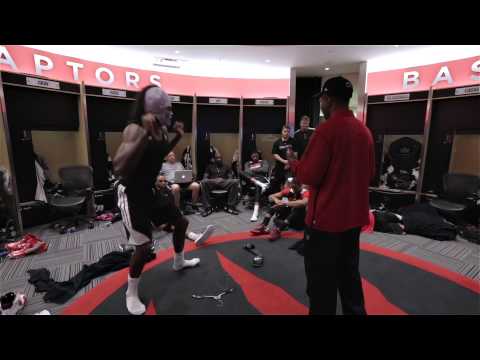 To avoid fainting, keep repeating 'It's only a movie…It's only a movie… (The Last House on the Left -1972)
A little known fact: The Raptor set the record for most costume changes by an NBA mascot in one home opener. Racked up 27. Spooktacular.

He-e-e-e-re's Johnnie! (The Shining – 1980)
And this little trick-or-treater now wears the #5 for the Raps. Well done, Austin, well done.

So this eerie evening, as Raptor pumpkins cast shadows over our streets and we bravely try to figure out whether it's a ghoul dressed as a Raptor or a Raptor dressed as a ghoul, remember, the next scream you hear may be your own! (The Birds – 1963)