Last week, we mentioned that Raptors first-round pick Jonas Valanciunas was going to be facing some stiffer competition in the days ahead. Tuesday represented the first of those matchups against Spartak in VTB United League play and so far, so good as Valanciunas played 28 minutes and posted 14 points (4-8 FGM-A, 6-6, FGM-A), 11 rebounds, four blocks and two assists in a 72-61 win.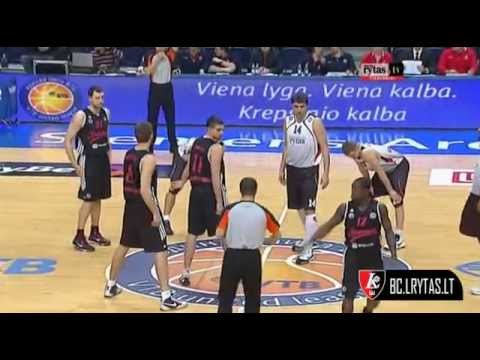 Simonas Baranauskas of Euro-Step.Net has some interesting comments from Lietuvos Rytas head coach Aleksandar Dzikic regarding the young centre's growing low-post game.
Next up? Lietuvos Rytas returns to Lithuanian league action (LKL) where they sit in top spot and face their rivals Žalgiris (featuring Sonny Weems) on Saturday.