It's been all draft all the time the last couple of weeks, but let's not forget about what a big summer of international basketball it's going to be for some Raptors. Andrea Bargnani will not be a part of the Italian team aiming to qualify for the next EuroBasket tournament, but Jose Calderon will play a key role in Spain's quest for gold at the Olympic Games and DeMar DeRozan gets a taste of the international stage with the U.S. Select Team.
But keep an eye on Lithuania, where both Linas Kleiza and last year's top draft pick Jonas Valanciunas hope to help their national team earn one of three spots at the Summer Games by way of July's qualifying tournament in Venezuela.
The Lithuanian team is currently training in Houston, which is the location of this incredible clip from KREPŠINIO ŠIRDIS showing Valanciunas defending former Blazer and Hall of Fame centre Arvydas Sabonis. The 47-year-old Sabonis now serves as president of the Lithuanian Basketball Federation and suffered a minor heart attack less than a year ago, but that outstanding court vision doesn't appear to have diminished at all and it's unbelievable to see him dwarf the seven-foot Valanciunas.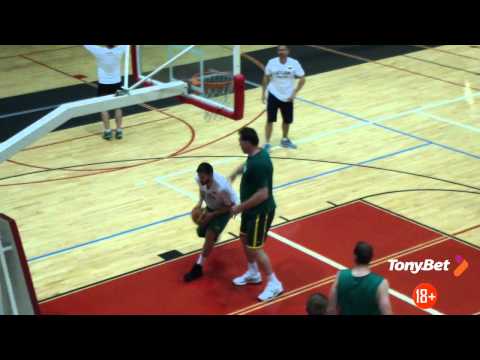 In another video from KREPŠINIO ŠIRDIS, you can see Raptors president and GM Bryan Colangelo, head coach Dwane Casey and director of sports science Alex McKechnie attending the practice. Bonus point for the inclusion of the Jonas Valanciunas song.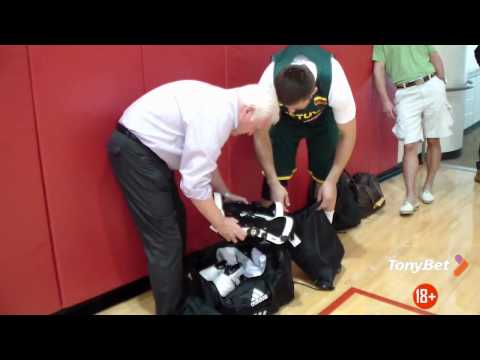 Lithuania opens the Olympic Qualifying Tournament against the host Venezualan team in Caracas on July 2nd.