There's something about DC that seems to bring on the most bizzarre finishes for the Raptors and Wizards, with last night's 111-108 OT result providing the last chapter.
From Linas Kleiza's unbelievable bank shot to a putback dunk late from Amir Johnson, last night was just the tip of the iceberg for an arena that's hosted at least one wacky meeting between these per season.
Jan. 15, 2011 – Raptors 95 Wizards 98: Who touched it last?
So we start with a tame one, but last season the Raptors did get a couple of tough buckets from Ed Davis and Jose Calderon to cut the Wizards' lead to 92-90 with just 44.4 seconds to play.
Then this out-of-bounds play happened. Not an easy call to make in a pretty pivotal moment, but possession went to the Wizards, who pulled away on free throws.
Dec. 4, 2009 – Raptors 109 Wizards 107 (OT): Turkoglu's Tough Shot
In possibly one of his best games in a Raptors uniform, Hedo Turkoglu took over in overtime at Verizon Center with Toronto's final six points including a tough game-winning fadeaway. Ball indeed.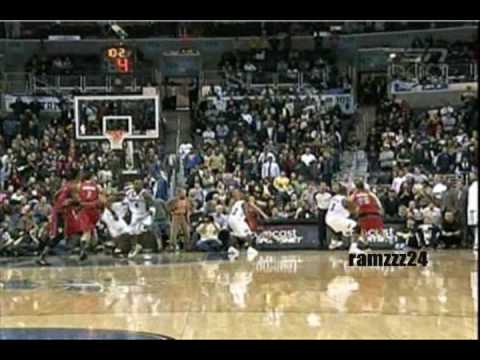 Apr. 13, 2009 – Raptors 97 Wizards 96: Bosh With the Back Breaker

Down 13 points with have a quarter to play, the Raptors rattled off a 17-3 run to win the game, capped by this dagger from Chris Bosh.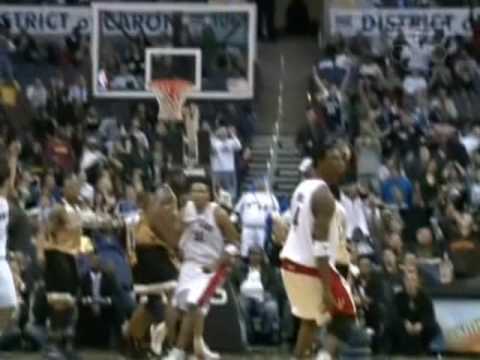 Jan. 2008 – Raptors 108 Wizards 104 (OT): Parker Pushes It To OT
Another fourth quarter comeback — this one from 12 points down — also needed overtime. They don't get to that extra frame if not for the heroics of Anthony Parker.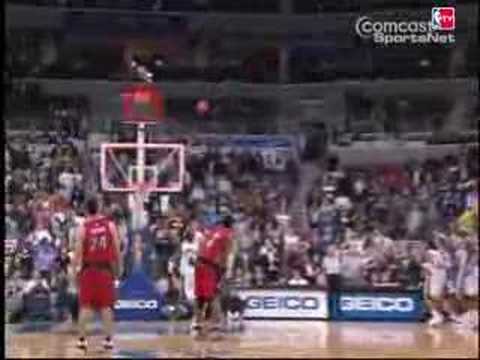 Mar. 30, 2007 – Raptors 123 Wizards 118 (OT): Mo Pete's Miracle
Kleiza's crazy banker last night conjured up so many memories of this shot. Great play by Michael Ruffin to intercept Parker's inbounds pass from the other end of the court, but that toss of the ball into the air will forever be questioned.
Timing, instinct and a dash of luck took over from there as Mo Pete grabbed it, flung it with 0.2 seconds remaining and the result was, well…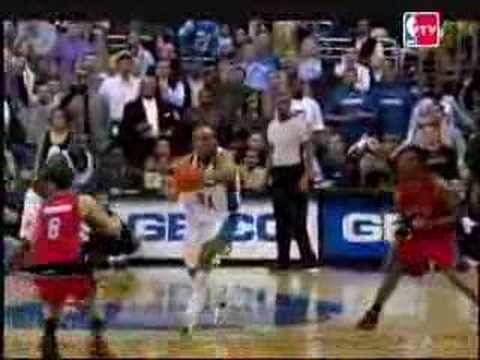 Dec. 6, 2005 – Raptors 111 Wizards 119 (OT): More From Mo Pete
Talk about a fortuitous bounce. Mo Pete gets his own long rebound after a missed game-tying three is tapped to him, allowing him to run to the corner, get it right and spark seven seasons of funky finishes at the Phone Booth.