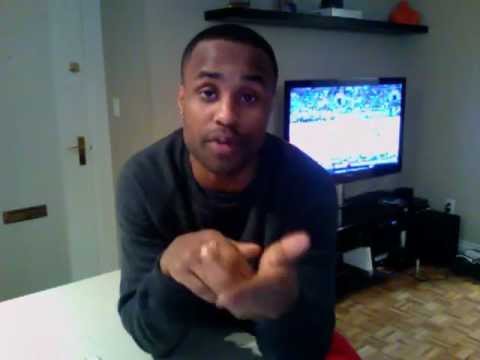 Some quick hits on a solid 105-96 win for the Raptors over the Nuggets at ACC on Wednesday.
Bargnani Back?: This was a resurgent effort for Andrea Bargnani with 26 points on 50 per cent shooting from the field. He was aggressive going to the rim early, which helped get him to the line 12 times on the night. He also surpassed 6,000 points for his NBA career by the second quarter, becoming just the fourth player in franchise history to do so.
His only 3-point makes of the night came during a decisive fourth-quarter and were both of the very high degree of difficulty variety. Much more of the guy we saw during that early stretch of the season and it should be fascinating to see if he can keep it rolling on Friday versus Chris Bosh and the Heat.
In The Zone: Head coach Dwane Casey went with a lot of zone defence in the fourth, which wasn't executed to perfection, but it was enough to seriously disrupt the rhythm of  the Nuggets, who scored 64 points in the middle two frames but missed their final 15 field goal attempts over the final 8:27.
"The zone is a crazy weapon and if you make a couple of threes we probably get out of it and win the game," said Nuggets head coach George Karl post-game.
Cleaning The Glass: The Nuggets certainly did get some looks in the fourth quarter, but the Raptors did very well to minimize second-chance opportunities by grabbing 15 defensive rebounds in the final frame.
The Raptors outrebounded Denver 49-43 overall and generated 17 extra possessions off the offensive glass. A solid showing against a Nuggets team that's sixth in the league in rebounds per game (43.5), but is actually third in rebound rate — meaning they typically grabbing just under 52 per cent of all available rebounds against their opponent.
Getting Offensive: In a season where the defence has been a focal point, it's been interesting to see the Raptors offence come around a little of late. They've now scored more than 100 points in three straight games (which includes Saturday's OT affair w/ the Bulls) and in their last five games, their offensive rating is up to 103.6 (team points scored per 100 possessions).
Factor in the league's 10th-best defensive rating durng that small stretch (100.6) and the Raptors have had a net rating of roughtly three more points per 100 possessions, a big boost from their season average of -3.2.
The Forbes Index: Gary Forbes moved back to the bench, but remained off the ball at shooting guard and continued to pay dividends with an efficient double double of 11 points and 10 rebounds (six of those boards in the fourth quarter) in 18 minutes against his former team.
He'll still soak up some minutes at point guard out of necessity with Jerryd Bayless down, as he did before halftime. But as Casey said in perhaps his funniest quote of the season, it's not something he wants to see consistently.
"He's not a point guard, which he showed right before half time… I was yelling one shot, one shot and then he went off and tried to discover Canada. He went up to Winnipeg and over to Halifax and then he went to the hole again."
Welcome Aboard: Making this win somewhat more surprising was the fact that Ben Uzoh and Alan Anderson each saw some significant minutes, both contributed in the second half and most importantly, played within the flow of the game.
"The played with a pure heart," said Casey. "They made the right plays. You know, a guy like Alan could come in and try to force things, trying to show what he can do . A guy like Ben could come in and try to show what he could do and they didn't do that. They played within themselves and that was really important."